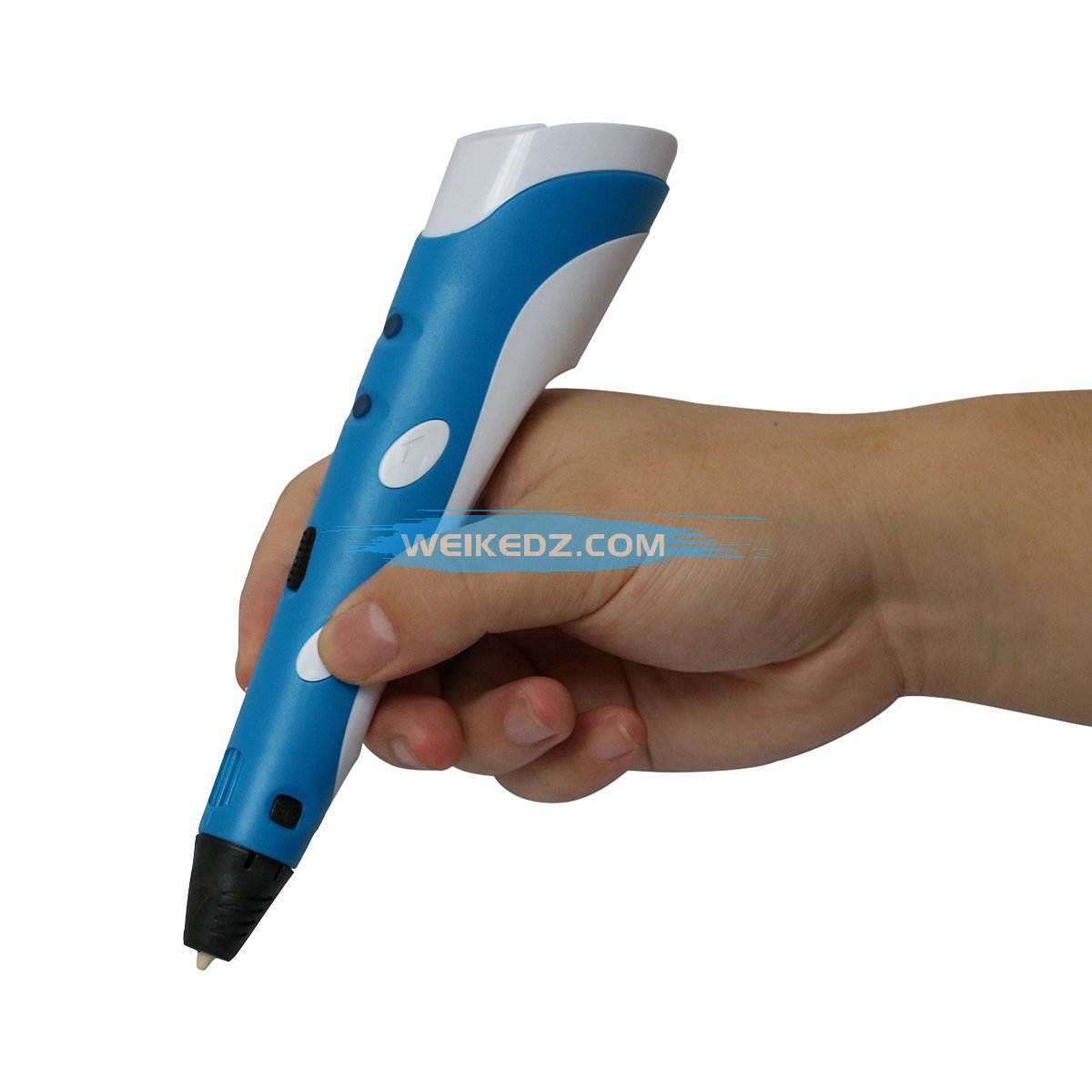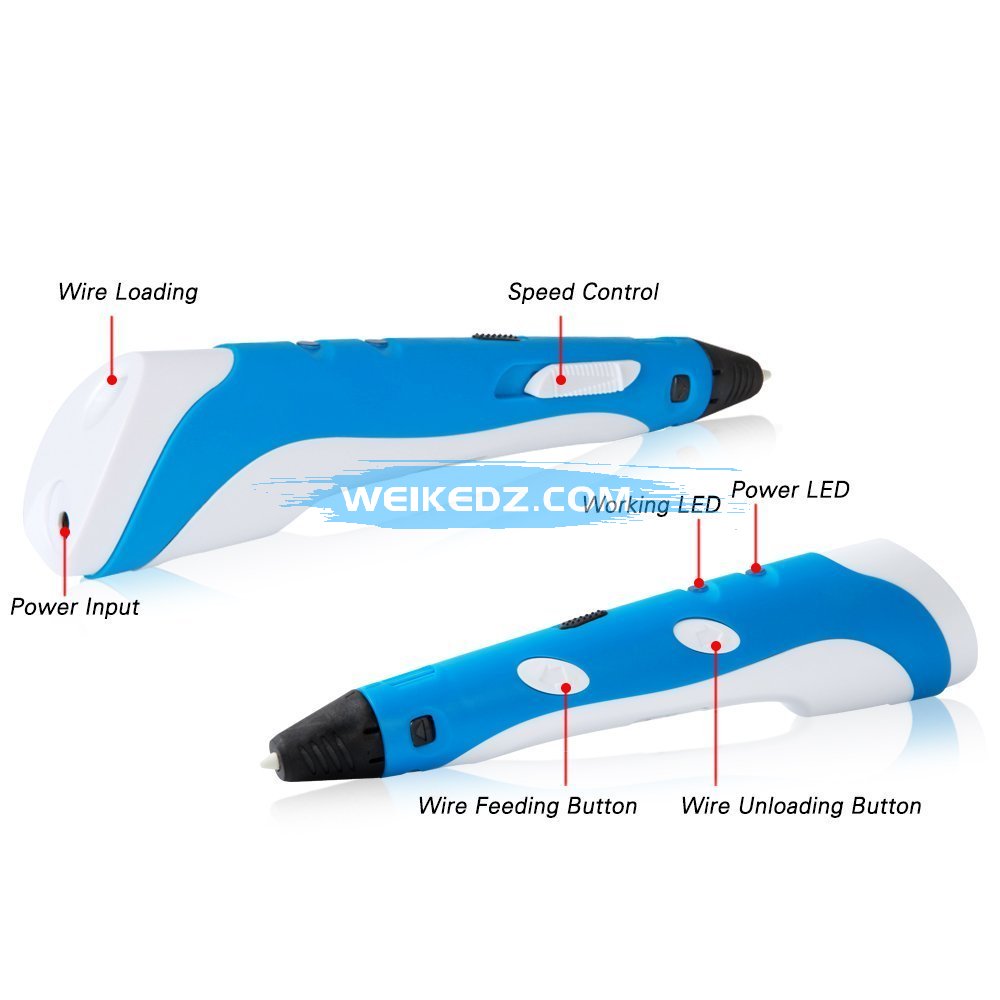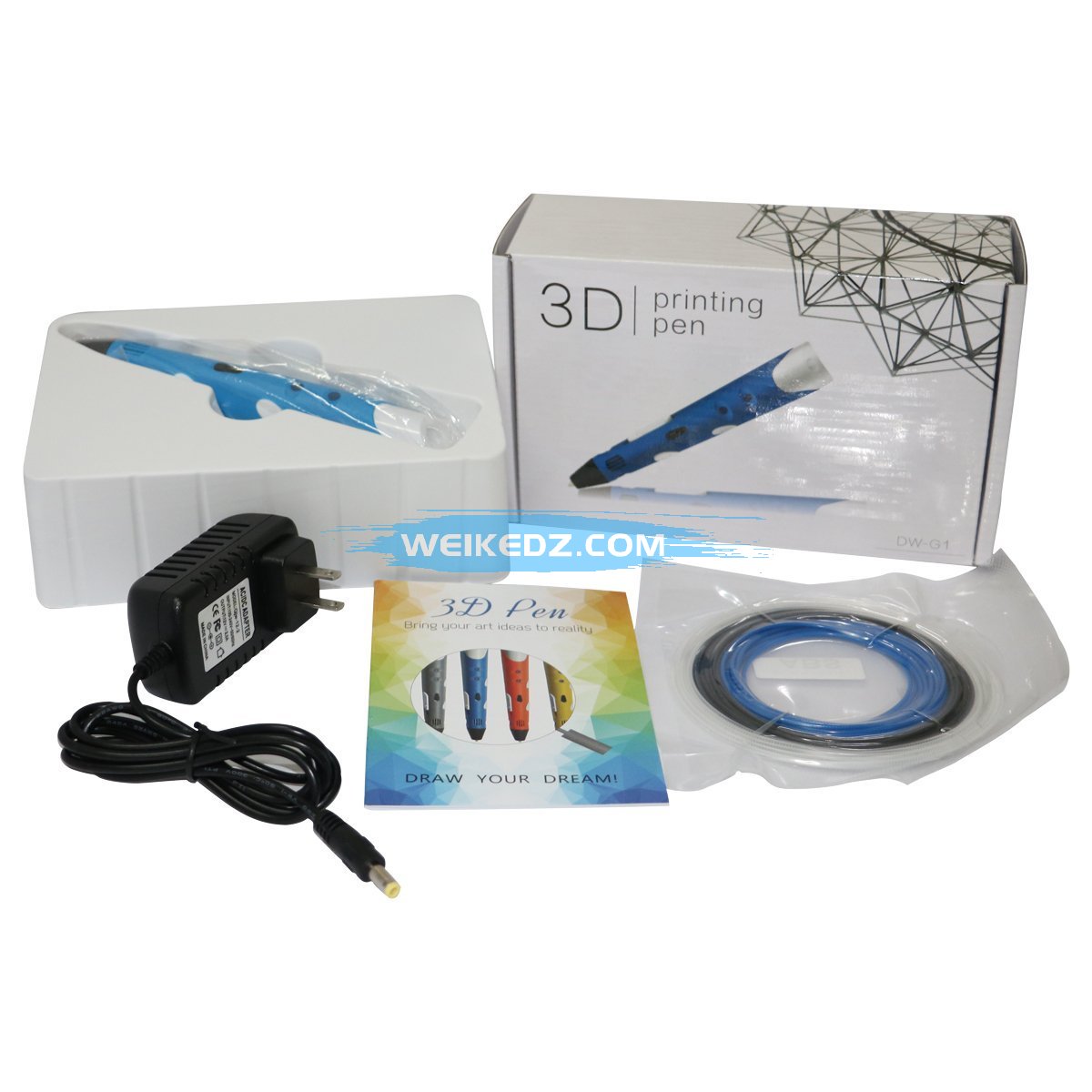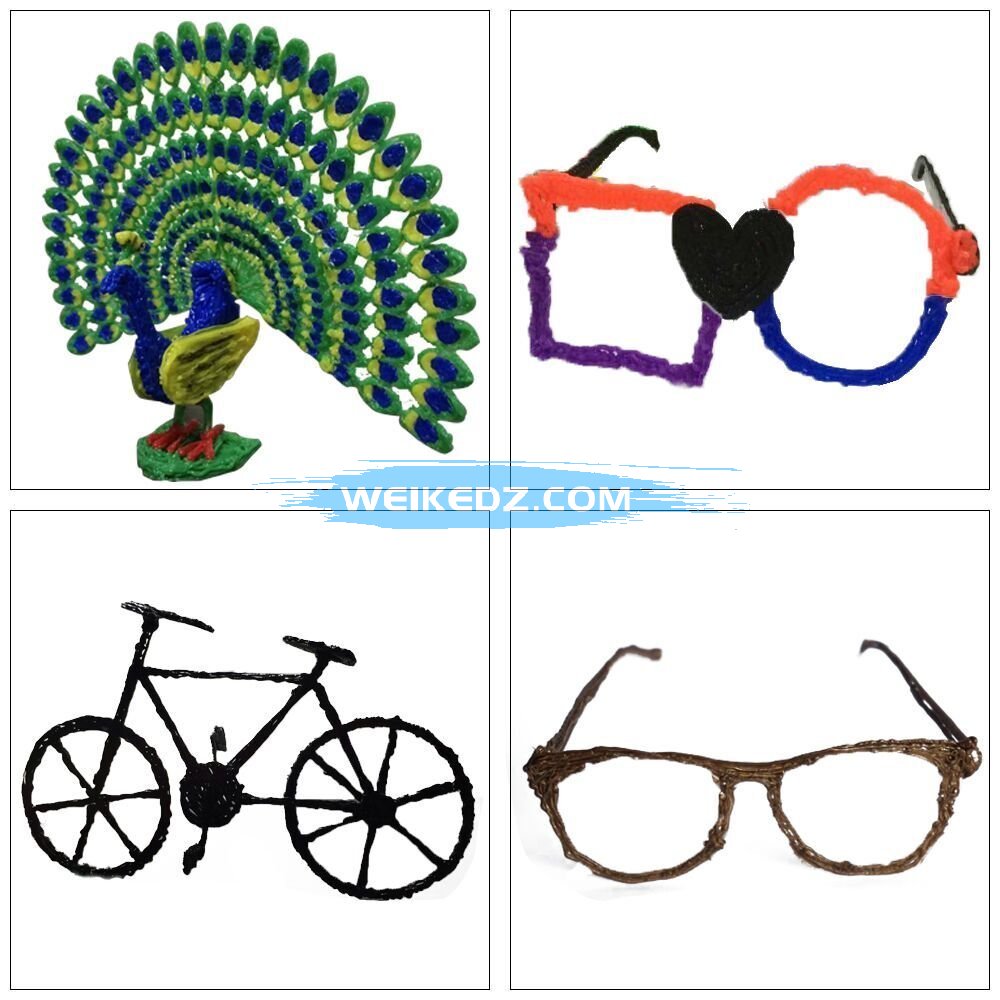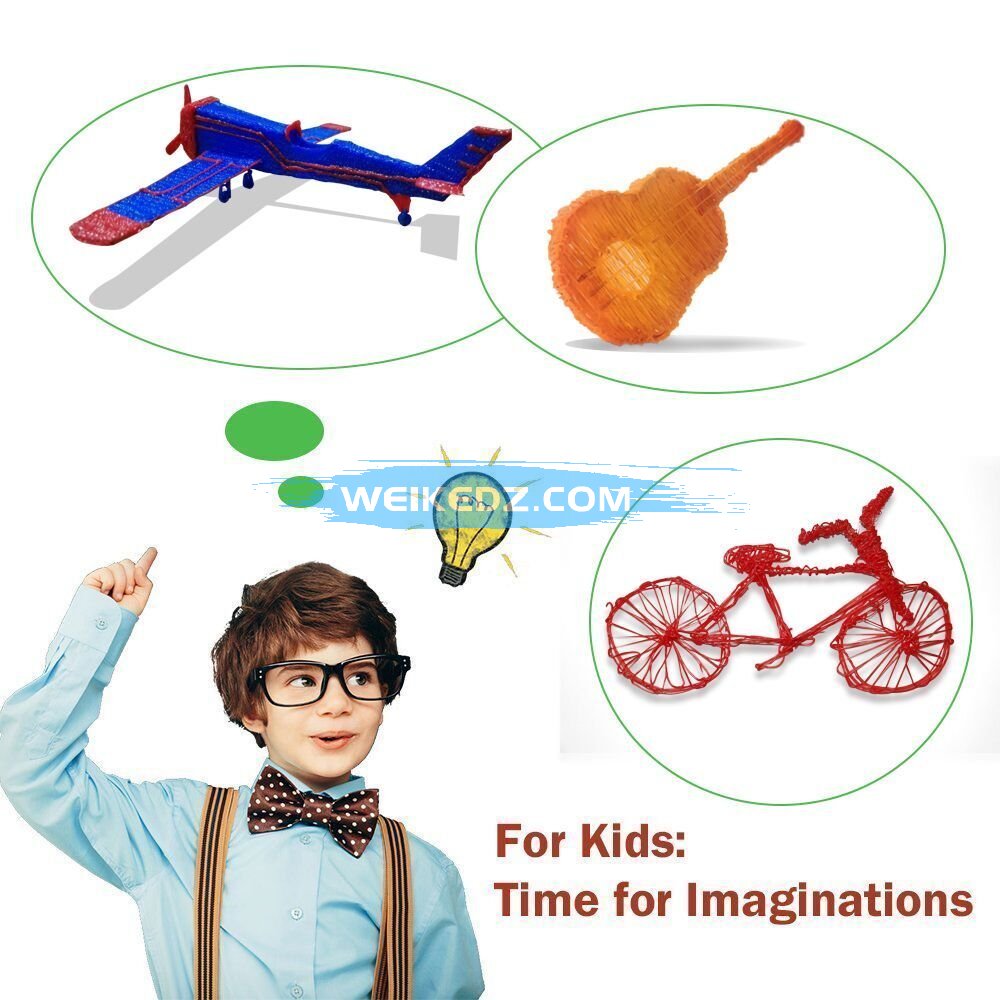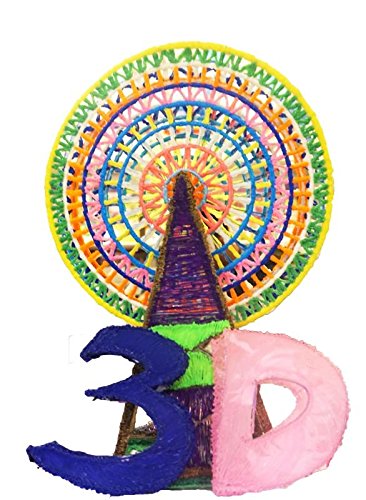 3D printing pen suitable for use 1.75mm ABS and PLA .We recommend using PLA 3D Pen Filament Refills. PLA is a new type of environmentally friendly biodegradable materials made from renewable plant resources (such as corn) starch material proposed. No ABS Filament Refills as a pungent odor, also does not produce harmful substances. For our children's health ,please select PLA 3D Pen Filament Refills.
●The 3D Stereoscopic Printing Pen Package includes as follow:
-1x 110-240V USA Power Adapter
-3x 1.75mm ABS Filament with different colors, 10 gram per loop
-1x Operation instruction booklet
● For those clients who experience the 3D printer pen for the first time, the experience effect may not very ideal, but it doesn't matter, because they just haven't used to use 3D printer pen to create. please be patient and use your imagination, you will find its a very magical process.