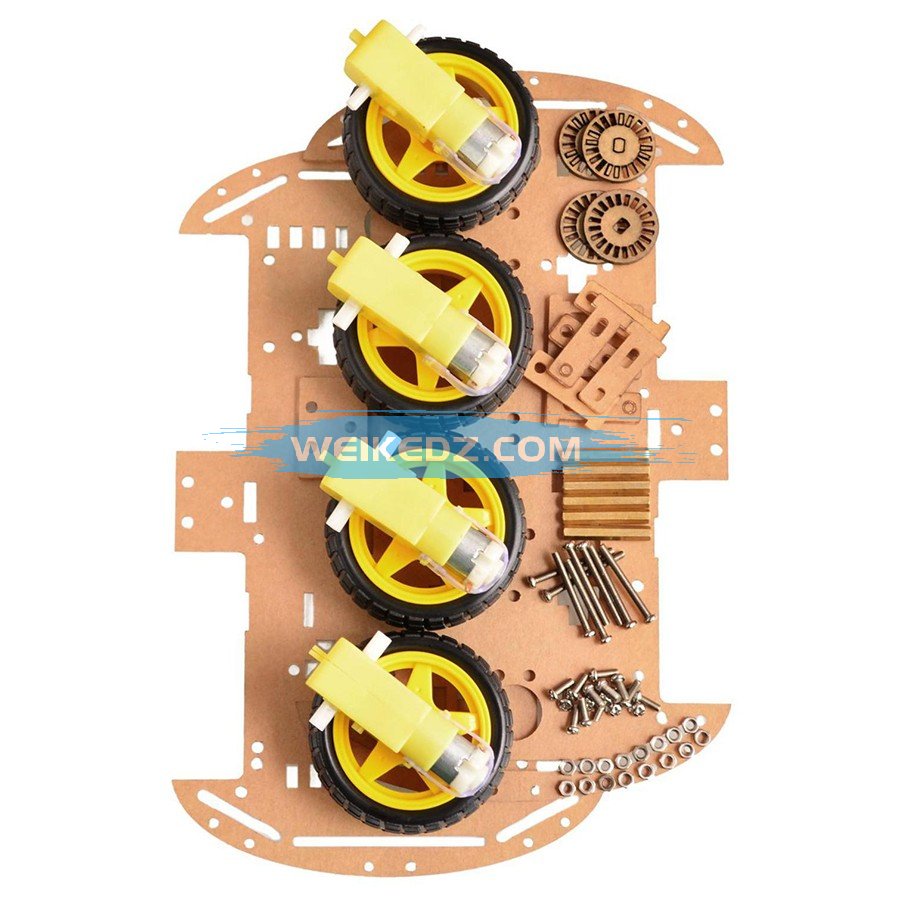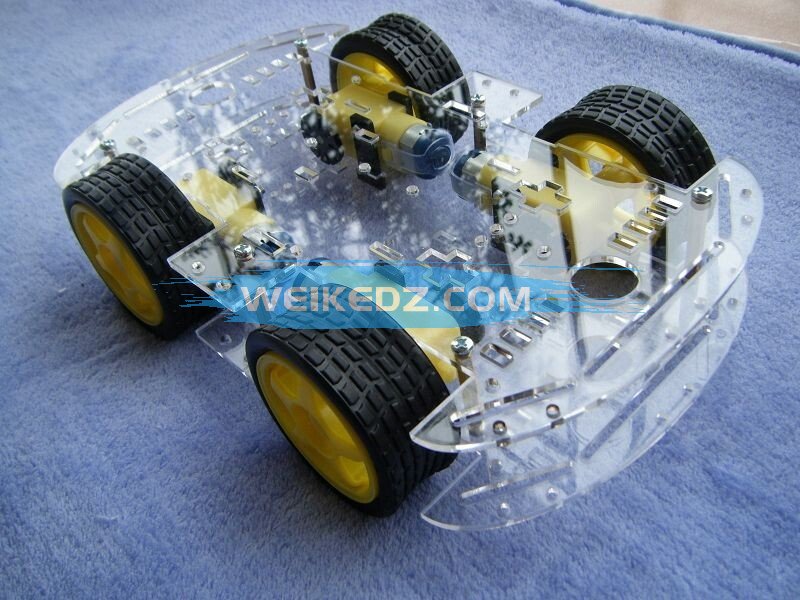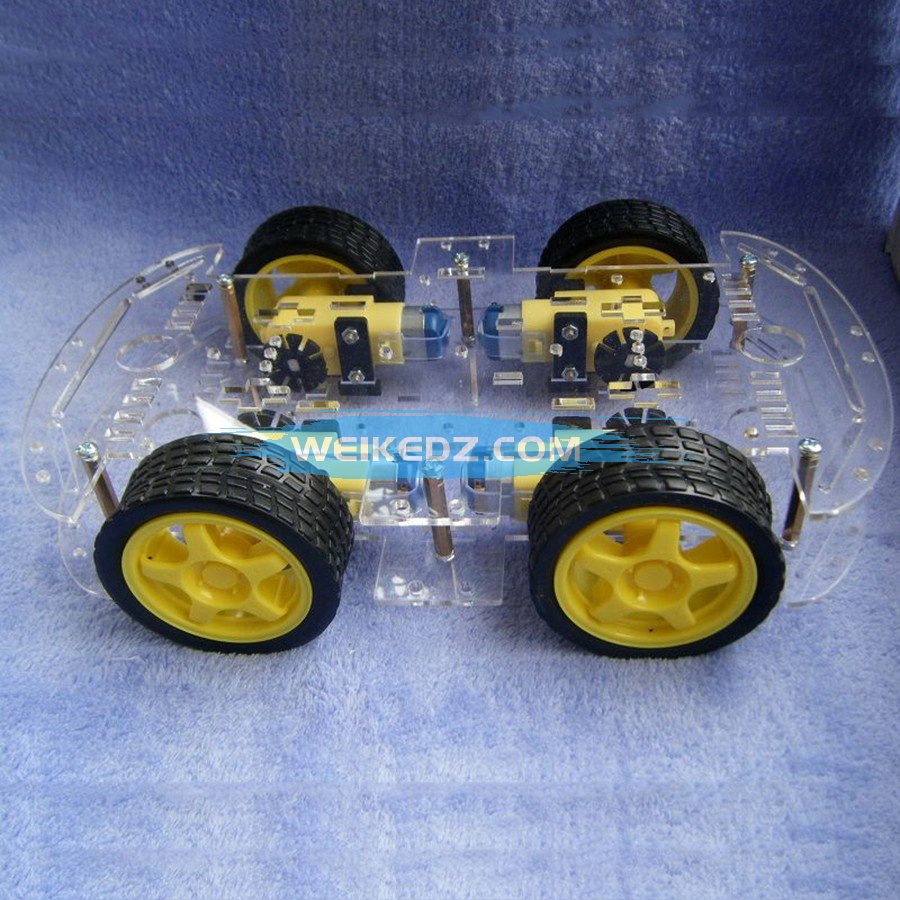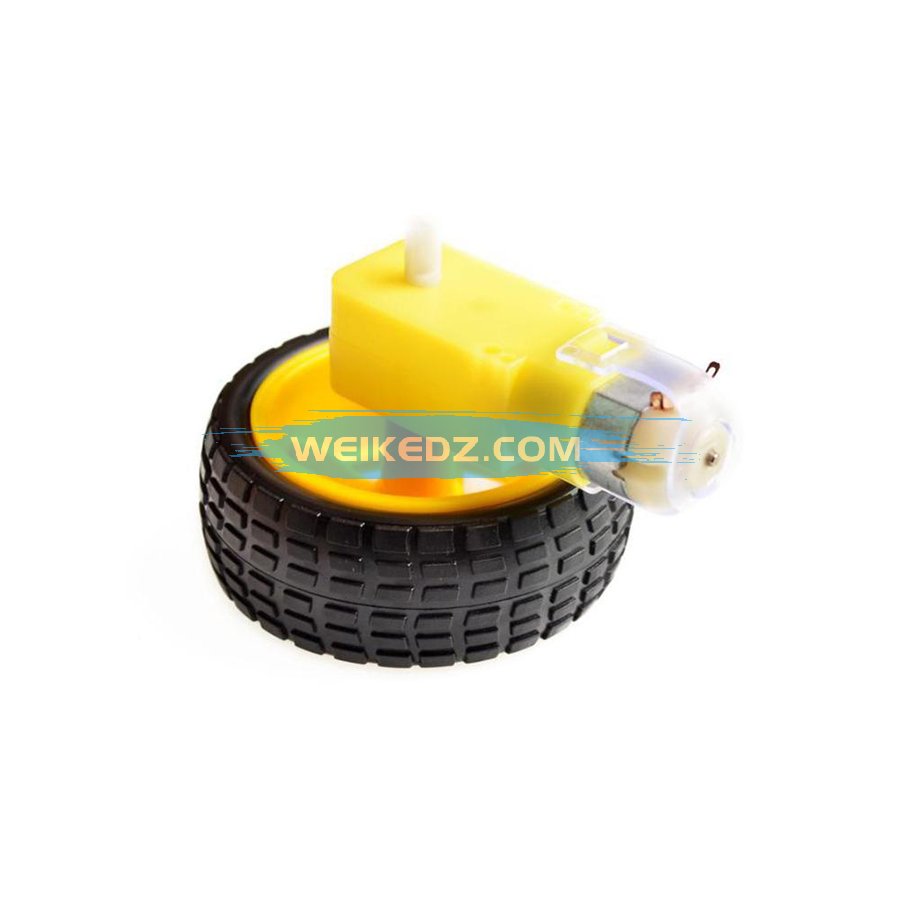 Are in the form of car spare parts delivery (easy to transport), with 3D installation drawings, get the hand in accordance with the drawings can be installed as long as ten minutes to complete, is very simple
Shipping list:
Car chassis (acrylic material) 2
DC gear motor (magnetic over EMC testing) 4
Yellow wheels 4
20 line tachometer encoder (non-ordinary six-lane ten lines) 4
Fastener 8
3D assembly drawings (Chinese version) 1
Several pillars screw nut
About the motor parameters: our default choice of 48: 1 reduction ratio (need to slow motor 120: Requires photographed Notes 1), measured with a code disc (48: a magnetic motor) at 7.2V rechargeable battery case, the traveling speed is about 0.65M / S. The speed is good (for most smart car application), and of course the driving voltage can be increased to improve its speed, the motor operating voltage is recommended, among 5-10V.
Our car chassis has the following advantages:
1 mechanical structure is simple and very easy to install.
2 using four gear DC motor turning flexible, good direction. Four drivers, horsepower chronological. Large and stable chassis is very easy to extend
3 car comes with guns yards, with photoelectric gun shop, you can quickly formed a gun systems. You can speed, distance, composed of closed-loop systems.
4 car shop L293D with four double L298N motor driver module, four tracking module, as well as 51 control unit seamlessly, leaving red avoidance expansion hole, looking up the system is simple!