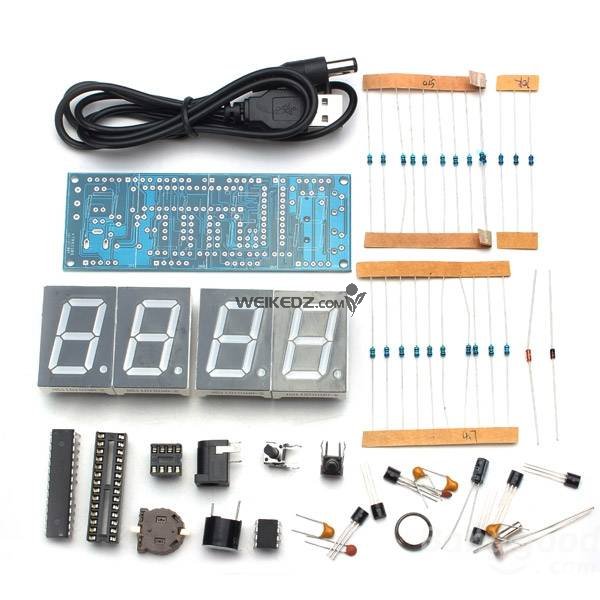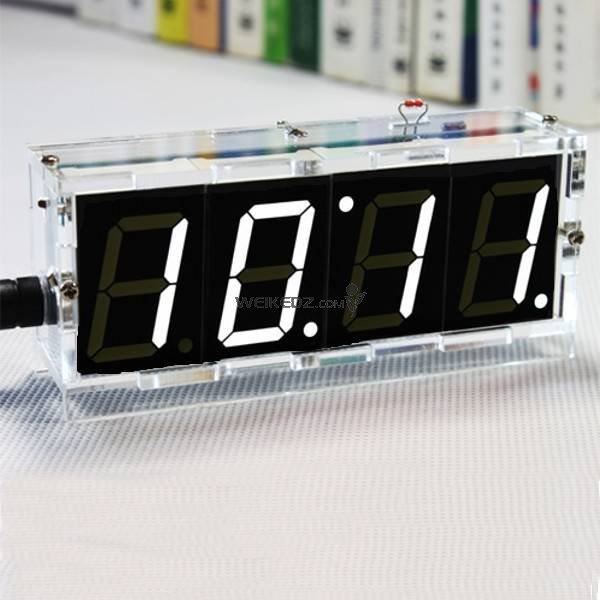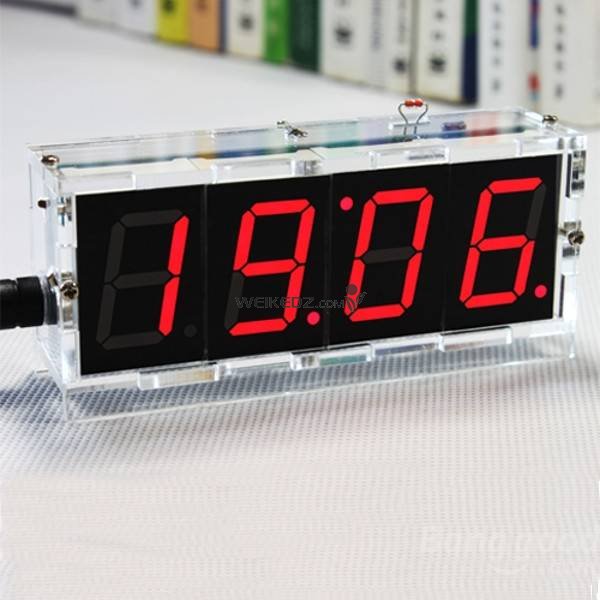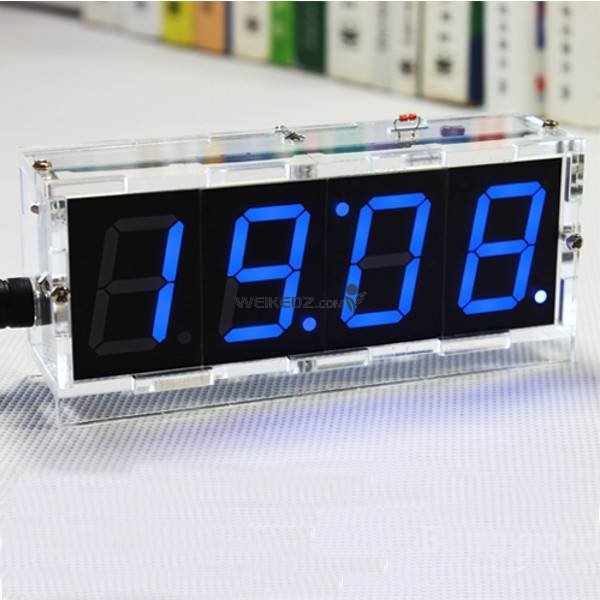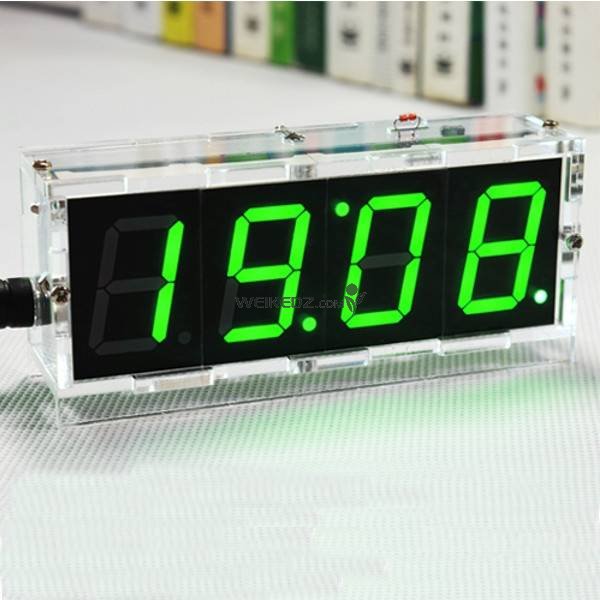 Name: 4 digit 1 inch LED digital clock kit (Light Control Version)
PCB Dimension: 98 x 35 x 1.6 mm (L x W x H)
Case dimension: 105 x 46 x 29 mm (L x H x D)
Net weight: 134g (with case) 81g (without case)
Case material: Crystal case
Circuit: Welding assembly
Color: Red / Blue / Green / White
SCM process : It have written a program can be used directly.
Can charging with your cell phone charger.
Work precise, power memory, alarm function, the whole point timekeeping, you can set the whole point of time during the day and at night is not reported , the port is reserved for download.