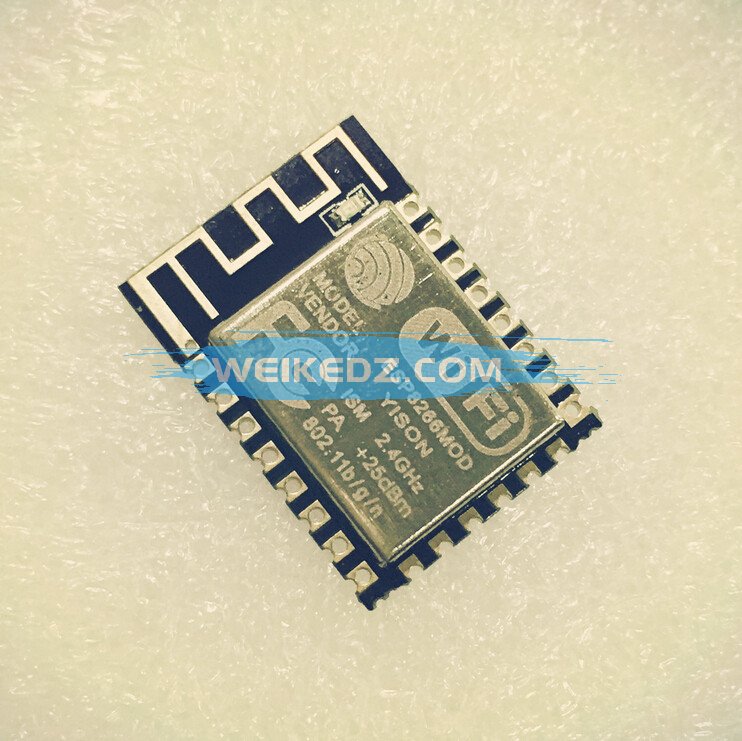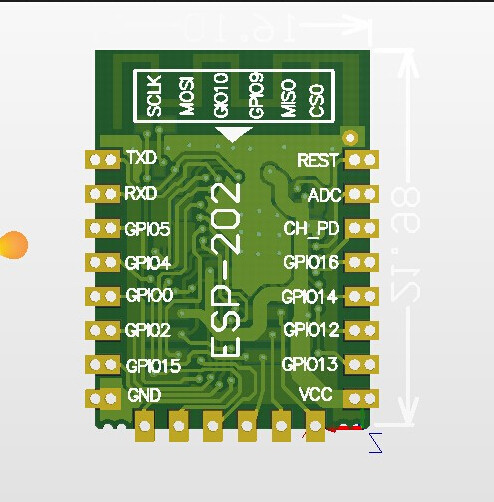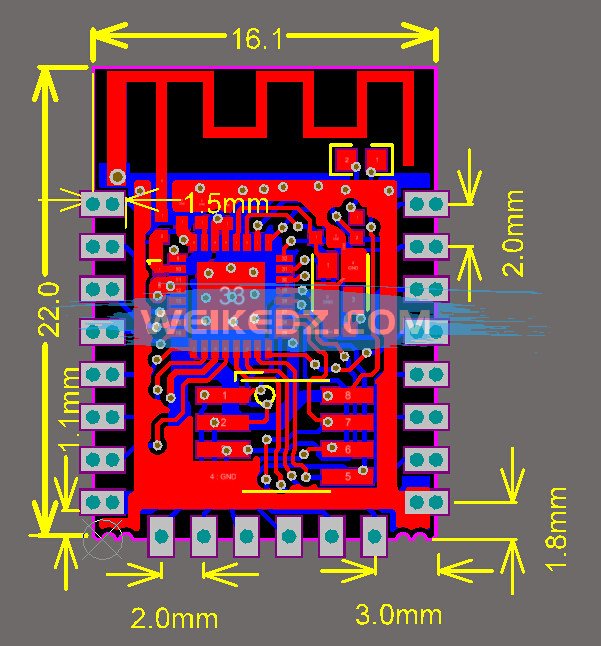 ESP8266 ESP-202: perfect peripheral circuitry increases impedance matching, the signal output is better, whether it is stable or anti-jamming capability, have been greatly improved! 6 - IO ports, SPI mouth leads, develop more convenient.
Powerful: Internal LWIP Agreement
It supports three modes: AP, STA, AP + STA coexistence mode
Sound simple and efficient AT commands, allows you to develop easier.
Applications: WIFI socket, WIFILED lamps, WIFI fan, WIFI WIFI temperature and humidity alarm, wifi scales Serial to WIFI intelligent hardware and other basic can be applied.