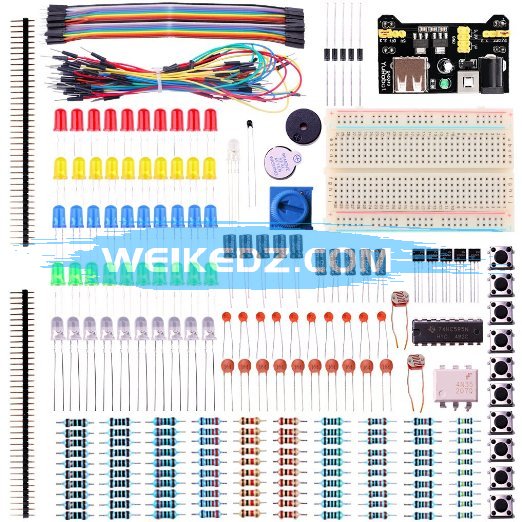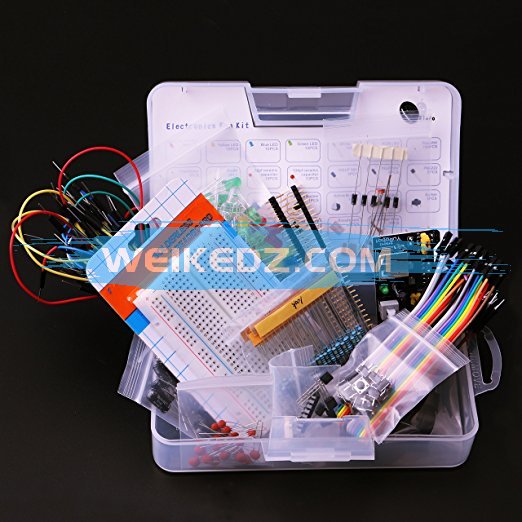 Electronic Fun Kit Bundle with Breadboard Cable Resistor, Capacitor, LED, Potentiometer (235 Items)
This kit has all the component you need to start Arduino, Raspberry pi.

With more than 200pcs components.

With a precision potentiometer, better quality, power supply module and breadboard.

With jumper wire and F-M dupont wire.

NOT including the controller board.
1pcs 400 tie-points Breadboard
20pcs Female-to-male Dupont Wire
1pcs Precision Potentiometer
5pcs Diode Rectifier (1N4007)
5pcs NPN Transistor (PN2222)
10pcs 22pf Ceramic Capacitor
10pcs 104 Ceramic Capacitor
5pcs Electrolytic Capacitor (10UF 50V)
5pcs Electrolytic Capacitor (100UF 50V)