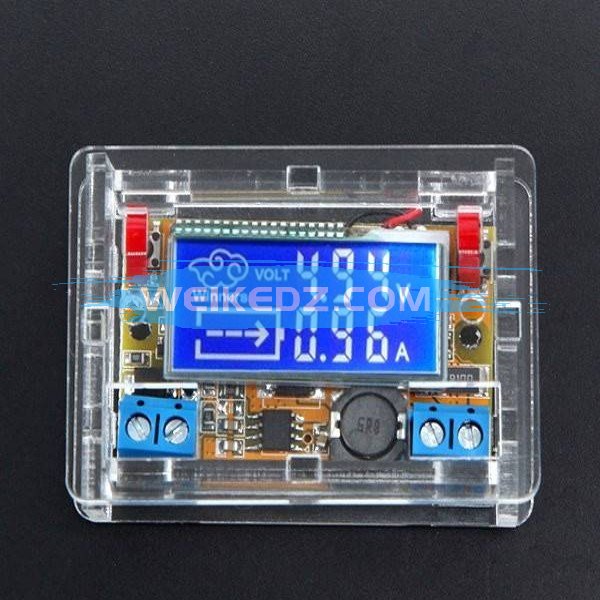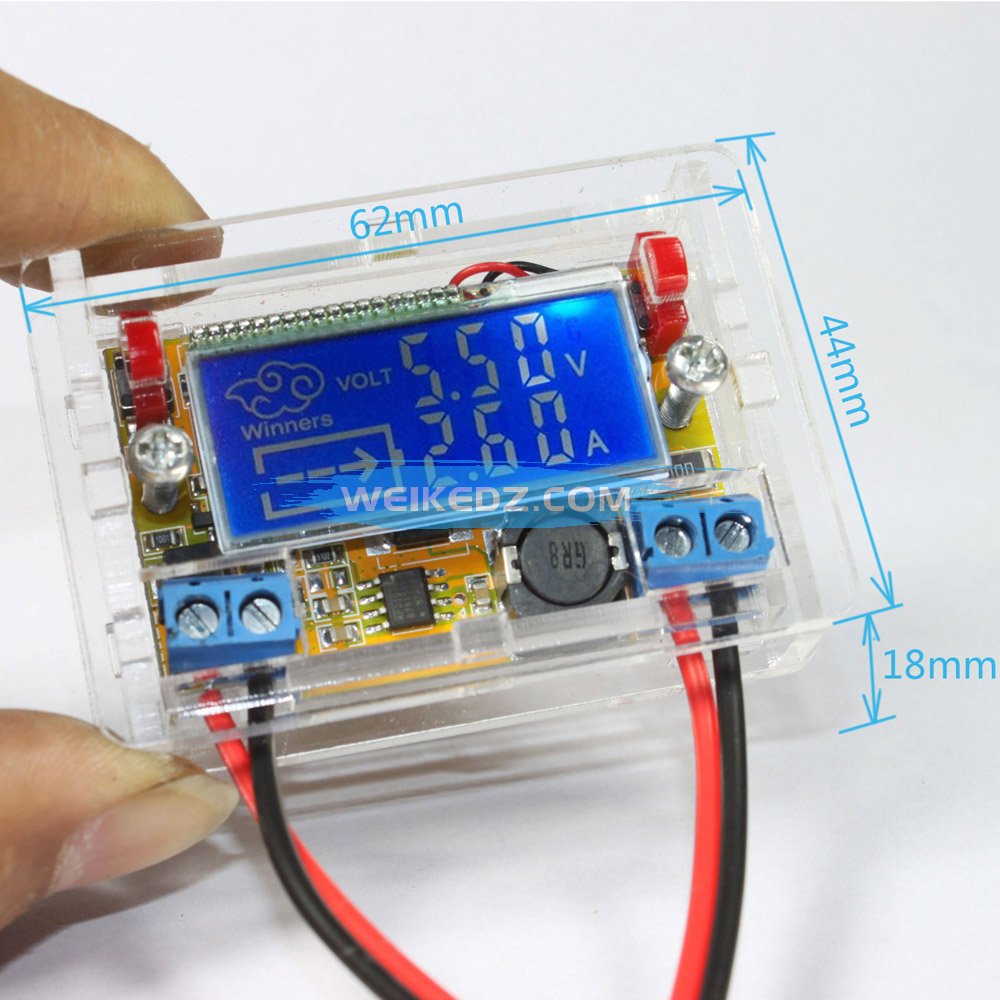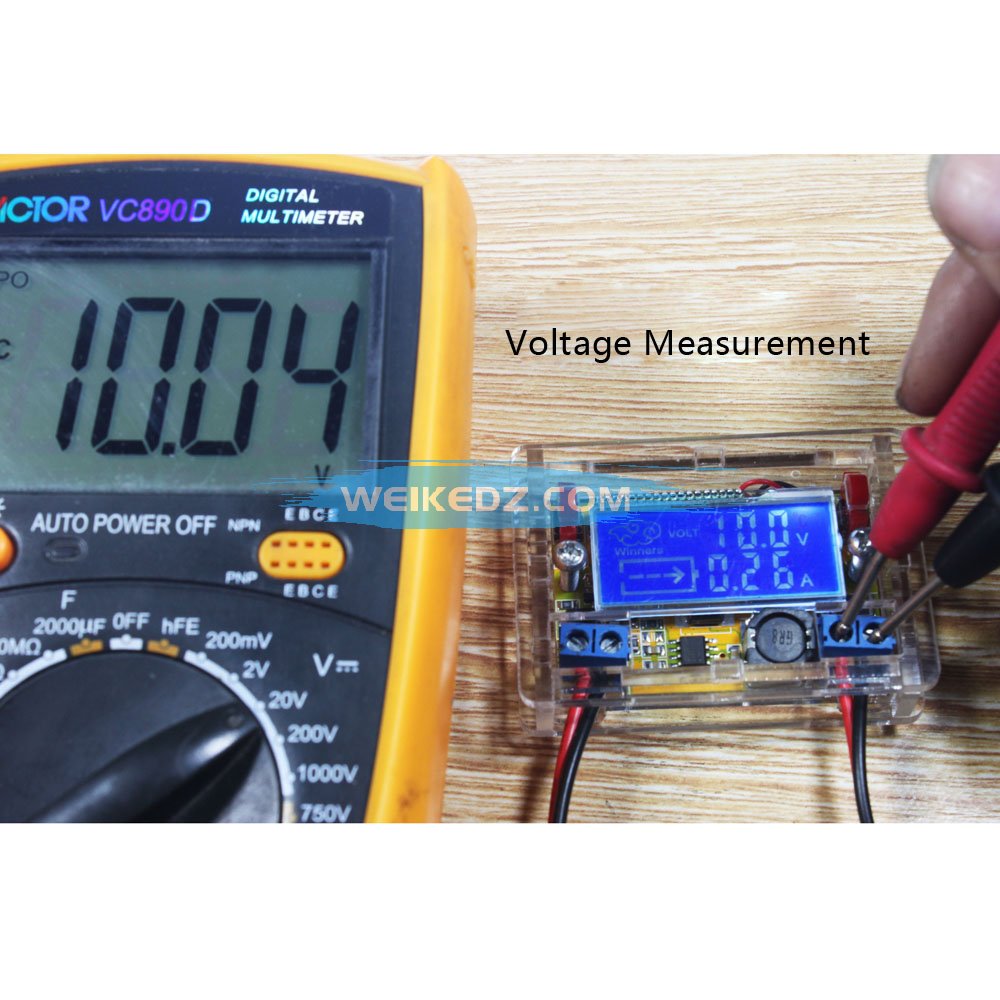 DC-DC Step Down Power Supply Adjustable Module With LCD Display With Housing Case
Features:
Adopts STN LCD to display voltage and current at the same time.
With wiring terminals, convenient for use if no soldering iron.
Input voltage: 5-23V(Top 23V, should be used within 20V, input voltage must be higher than the output voltage of 1V above).
Output voltage: 0-16.5V continuous adjustable, saved the setting voltage automatically.
3A peak current, should be used in 2A, accuracy is 1%, Min. display 0.01A.
High conversion efficiency, up to 95%(efficiency affected by input and output voltage, current and pressure difference).
Delicate acrylic case, components can be well protected and the clock looks stylish.
Press the button to adjustable the voltage, single-press adjust 0.04V, long press 1S can quickly adjust the voltage.
A great DIY kit for DC-DC step-down charge module.
Specifications:
Display: STN LCD
Input Voltage: 5-23V
Output Voltage: 0-16.5V
Peak Current: 3A
Efficiency: 95%
Load Regulation S(I) 0.8% or less
Voltage Regulation S(u) 0.8% or less
PCB Board Size: 50 * 30mm / 1.97 * 1.18in
Package Weight: 43g / 1.52oz